If you want to create an eCommerce store on your website, you must have to know about WordPress eCommerce plugins. But before proceeding further, firstly, let's understand what eCommerce (EC) is. Electronic commerce, i.e., buying and selling goods over the internet. In simple words, it's an online transaction (money transfer) between a supplier and a consumer. These business transactions usually occur in four different forms, i.e., business-to-consumer (B2C), consumer-to-business (C2B), business-to-business (B2B), or consumer-to-consumer (C2C). 
WordPress doesn't come with built-in eCommerce functionality. Therefore, you need to install WordPress plugins. To add everything like product showcase pages, shopping cart or payment processing functionalities, and so on. Although many different WordPress ecommerce plugins are available in the market, you can pick the best one that suits your business requirement. Sometimes it becomes a pretty complicated task for you to choose the right one.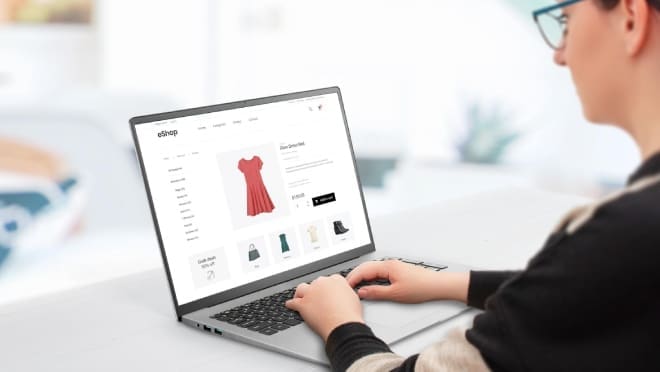 5 Best eCommerce plugins for WordPress
#1 WooCommerce
It is one of the well-known WordPress eCommerce plugins with ten million+ downloads. WooCommerce is beneficial for your business in several aspects.
•There is an extensive collection of add-ons and themes available for WooCommerce hence, you have many alternatives when selecting your website design and layout. That's how it becomes simple for you to add new features to your eCommerce website    
•WooCommerce, by default tools allows you to manage overall inventory or even allocate it to a store manager
•With the help of WooCommerce, you can avail better experience to customers by adding affiliate or external products to your website
•It includes both physical and digital goods, i.e., you can sell physical as well as digital items, for example, clothing, electronics, MP3s, software, eBooks, and so on
•You can get support for popular payment gateways, add many other payment options via extensions as well as calculate shipping or taxes
•It provides excellent documentation; not only this, there is a help desk, knowledge base, and user-friendly developers community
•You can download it for free from the WordPress repository, and meant to use for all level users, i.e., beginner to advanced
#2 Cart66 Cloud
The Cart66 Cloud plugin comes in both free and premium versions. However, most eCommerce stores require a premium to access more features. For the premium version, you need to pay 49$ a month to avail of complete built-in functionalities. Here the 'Cloud 'part of the name showcases the fact that the plugin links your website to the Cart66 Cloud. And by connecting to this, you can get access to all of the SSL certificates, data encryption, security scans, or payment gateways, making your online eCommerce store PCI compliant. Some key points are given which will differentiate Cart66 Cloud from other plugins.  
•You still require your hosting. It's trouble-free to configure and receive positive reviews most of the time
•It is the perfect choice for regular people who don't want to muddle with add-ons; that is the only substantial reason that most beginners consider Cart66 over WooCommerce
•The email marketing via Cart 66 is stronger than few competitors because it includes tools for drip campaigns, list segmentation, or timed follow-up emails, all using your WordPress dashboard
•It provides 100 plus default payment gateways without any need to install add-ons
#3 Easy Digital Downloads (EDD)
The EDD plugin is specially designed to manage and sell digital products on WordPress, for example, soliloquyWP and WPForms. It's a lightweight plugin covering more necessary features required to sell digital products quickly. It has hundreds of themes and extension libraries. That's how you can create a highly developed digital store, unique integrations for things like email marketing, and awesome documentation. You can use the free (primary plugin)/premium version and have free tutorials, videos, support forums, or even an IRC chatroom. And there is also a priority support choice for premium users. The major feature comprises the full shopping cart, discount codes, customer management, and data reporting. It also includes gears for affiliate systems, refund tracking, and so on.
#4 WP eCommerce
It is the oldest WordPress eCommerce plugin developed in 2006 and is regularly seen as the direct substitute for WooCommerce. The primary reason is that WP eCommerce is set up parallel to WooCommerce, with a dashboard interface and the pricing model. The core plugin part is available for free, and the premium version, also known as the gold cart extension price is $99 for a single site. The WP eCommerce comes with a wide range of unique features like premium payment gateways, live search, and grid view for product galleries. The main benefit of WP eCommerce is that table rate shipping, and cross-selling/up-selling functionality is integrated into the core and thus make it one of the best eCommerce plugins. Not even this, you can also find bulk discounts and enlarge your store a little bit with the add-ons.
#5 Ecwid
It is a flexible eCommerce plugin that can incorporate the majority of site builders and content management systems, including Squarespace, Wix, WordPress, etc. In the Ecwid plugin, customization happens automatically compared to other WordPress plugins having a manual upgrade. The other good thing is that it gives a free plan for up to 10 products plus free customizations/priority support in some plans. The Ecwid plugin hosts the stores; that's why it's PCI-DCC Certified and entirely secure for making eCommerce transactions. However, for most of the other plugins, you are required to attain PCI compliance from your hosting provider. By installing the Ecwid plugin on your site, you can transfer the entire saved data to a different site and sync it so that selling occurs on multiple fronts.