Nowadays, technology has a boom and reached a higher level daily via innovation. Therefore most people are available online and use the internet to fulfilling their different requirements. A famous survey says that there are about 4.7 billion social media users worldwide.
Hence it's a vast potential for your online business to grow and reach a high number of customers. Here's a productive and successful social media marketing strategy that you need to know.
What is Social Media Marketing?
First of all, let's elaborate: What is social media marketing? It is the method of expanding traffic or attention via social media sites. Some of the well-known social media sites are listed as follows:-
Twitter
Facebook
Instagram
LinkedIn
Your business lead usually depends on what sort of social media marketing strategy plan you pursue. Either use a cross-platform marketing strategy or focus on a specific social media network. Your social media strategy will decide how you can handle the hurdles in between.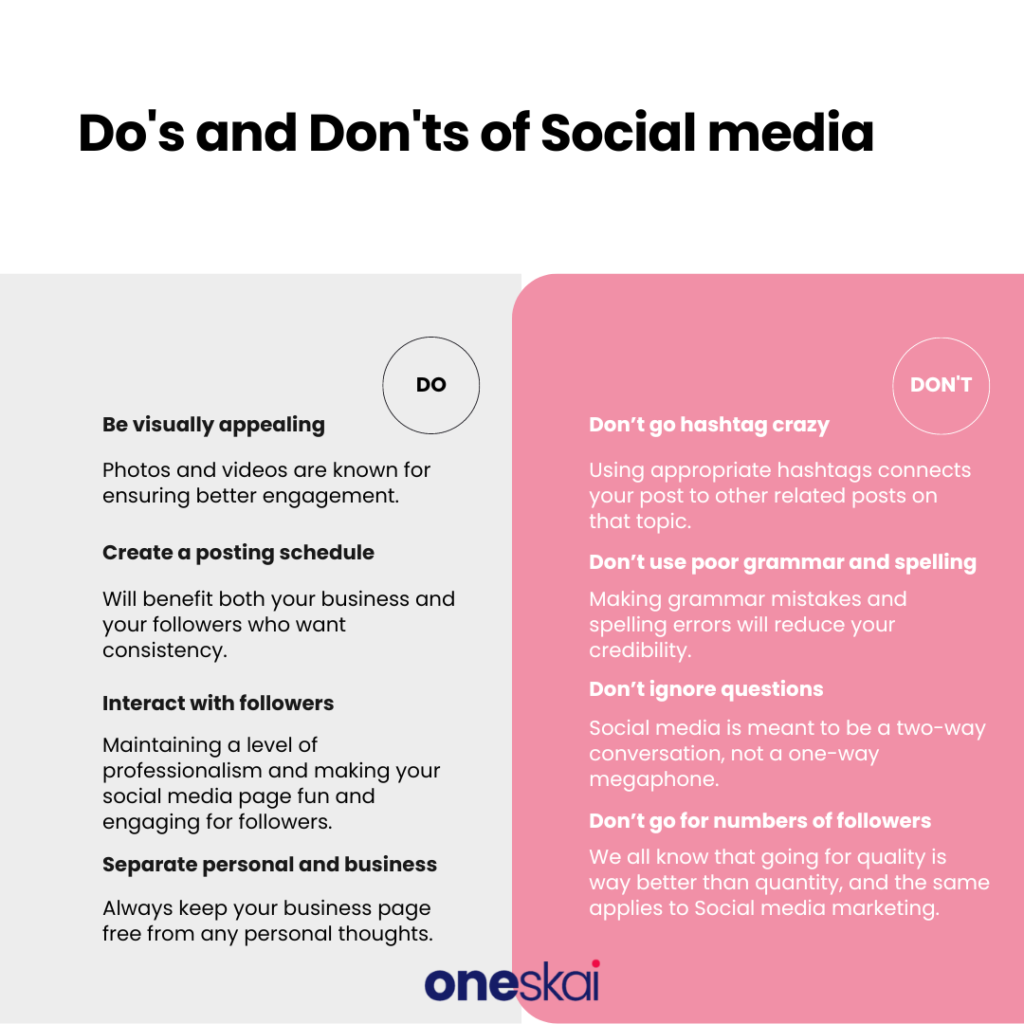 So plan your social media marketing strategy wisely to meet your budget and customer needs. Now check out these ten social media marketing tips that will surely change the success of your marketing strategy.
Create Interesting and Relevant Content
Your content quality plays a significant role in overall social media marketing success. High-quality, valuable content receives more likes, shares, and comments in comparison to useless material.
Hence always try to place promotions for your products and services in the form of valuable or relevant content. It will also showcase that your business remains up to date with the latest trends. Great content attracts the audience naturally, and they can get in touch for much longer.
Know Your Audience
You should spend the time to collect data about your audience, like what brands they are already interested in or what their challenges are, etc. You can survey your audience or even gather feedback to understand their wants or desires. This type of analysis can allow you to catch the attention of targeted readers and buyers in a precise manner.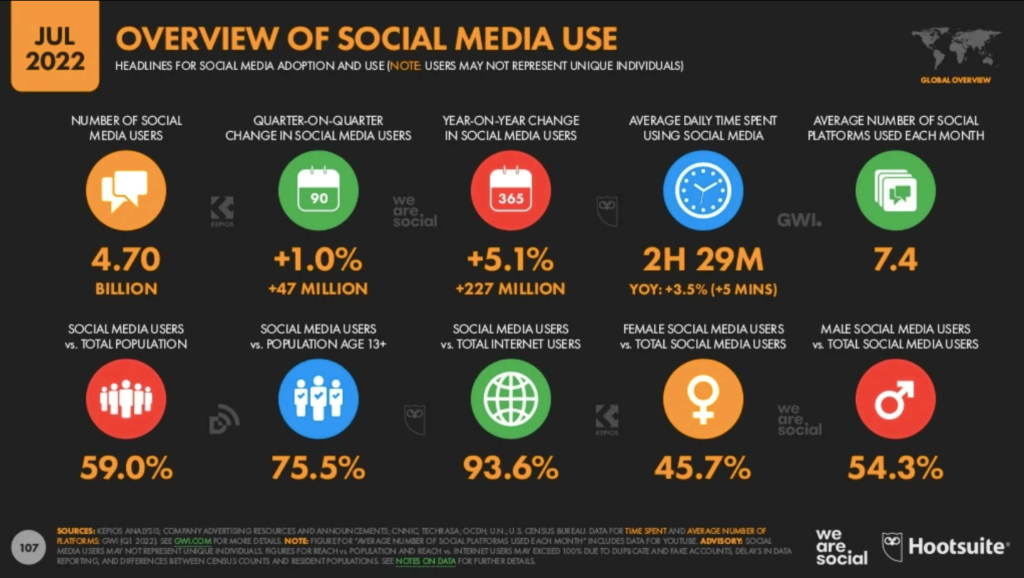 As a result, you might make a profit in the form of increased ROI (Return on Investment). And it is the only way how you can get a unique place in the competitive market.
Use HashTags @Handles and Emojis
These are the most significant elements in social media marketing, as popular hashtags can turn your posts into searchable content. However, note one thing: hashtags don't work similarly on each social network, i.e., they perform less on Facebook and LinkedIn.
On the other hand, hashtags are compulsory for Instagram or Twitter. Apply @handles, Emojis, and hashtags to join trending deliberations as well as to get in touch with influencers.
Prefer Visuals for Promotion
In comparison to text messages, visual content is more likely to acquire likes, shares, or comments. People retain visual information 65% longer than textual data; hence you can make extra reach as well as get more traffic to your website. That's why always share your social media posts with photos, graphics, and infographics. It is an eye-catching way to market your product and services.
Go For Paid Ads If Required
These days most social media sites are providing paid advertising services at an affordable price so that you can suitably grow the business. Although organic will work for your online business, choosing paid advertising is also a great way to enhance followers and reach new buyers. So don't hesitate to pay for your business. It should be beneficial for you.
Pay Attention to Mobile-friendly Platforms
It is also another thing to keep in mind about your marketing strategy, i.e., don't forget to pick the mobile-friendly design or configuration for your website. As today mobile or tablet has a massive number of active users; thus it will be cost-effective for your business growth.
Use Tools to Measure Results
Estimate your ongoing business performance with the help of available tools and compare it with your set goals or objectives. Or else you don't understand which strategies are best to follow and which ones are not working. Just make a comparison between how many current followers are there with your set target.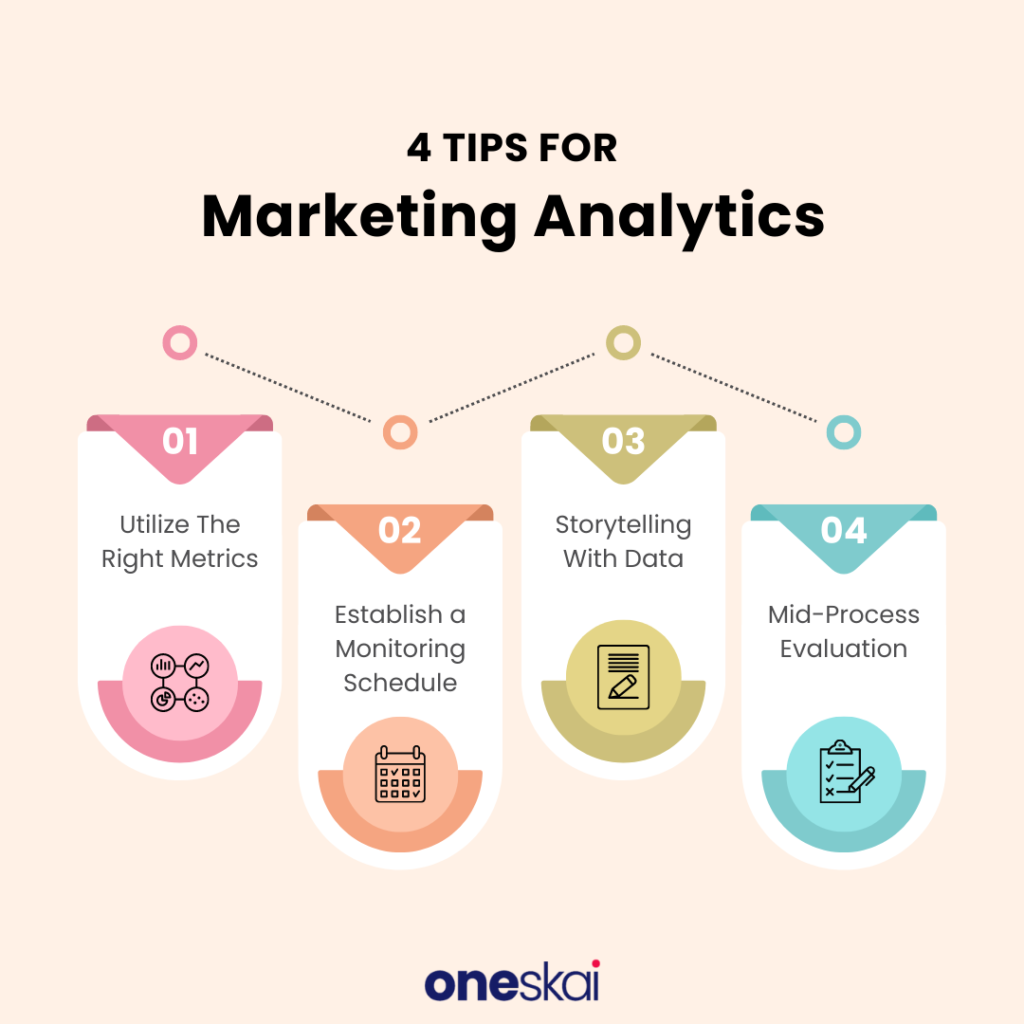 Evaluate the amount of engagement the viewers have with the posts as well as focus on which sort of content acquires the leading responses. In the end, make sure that how you can make the most of these marketing tools for the success of your social strategy.
Consider the Changes in Social Media
Here think about the changing trends and make it your work to stay on the pinnacle of the newest development in social media. These are some latest techs you must know which will impact your marketing strategies. Like virtual reality in promotion grown substantial, live video content or messaging apps is only in demand; go for Instagram stories, etc.
Do Remarketing
Remarketing campaigns let online businesses showcase ads to persons who have stayed on their site earlier. It is one of the useful techniques that will permit you to increase the chance that a customer can convert into a satisfied buyer. It will save your time too, and your valuable content can reach a vast number of people.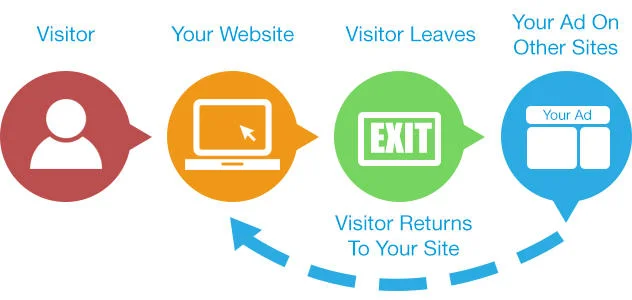 Remarketing can increase the conversion rate for free, improve ad relevancy, increase ROI, get better brand awareness, and end up with the right audience.
Even if they don't, the extra brand publicity is still worth it, so it's crucial that you begin remarketing. Via remarketing, you can remain linked with your clients even when they are not active on your website. Sometimes remarketing works as a hidden key to your online business marketing enrichment.
Do Partnership with Other Businesses
It is also an essential factor that is responsible for your winning marketing strategy. Yes, by doing a partnership with another well-settled business, you can build a diverse path for your business expansion.
It may boast about your social media marketing strategy, and you can practically discover how to converse with the audience.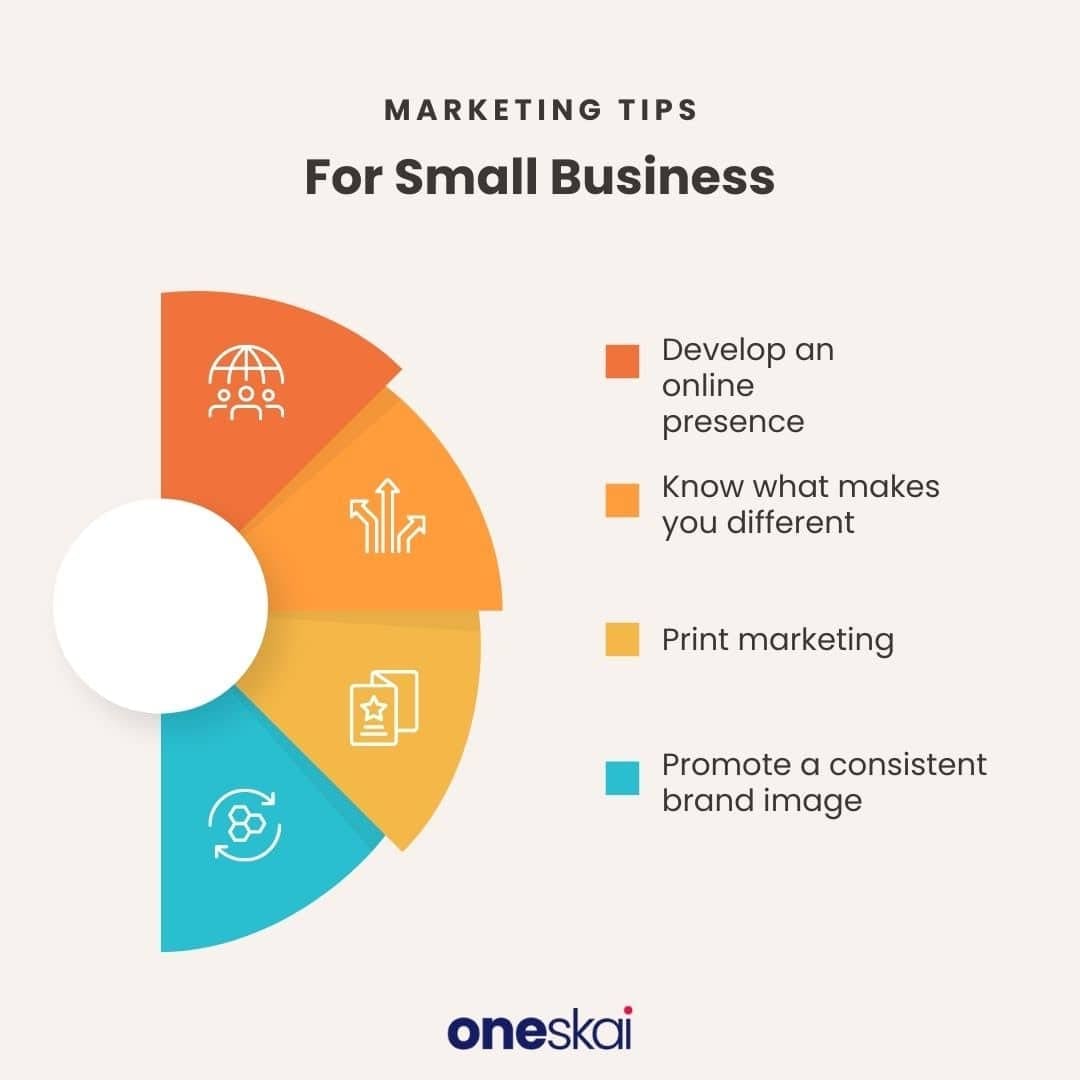 Always try to learn new skills or techniques; for example, you can follow great social media marketing blogs for this purpose. The habit of learning could even direct you towards the supportive information required for your online business strategy.
It can also improve your intellectual skills; hence you will be able to make new ideas for your business market.